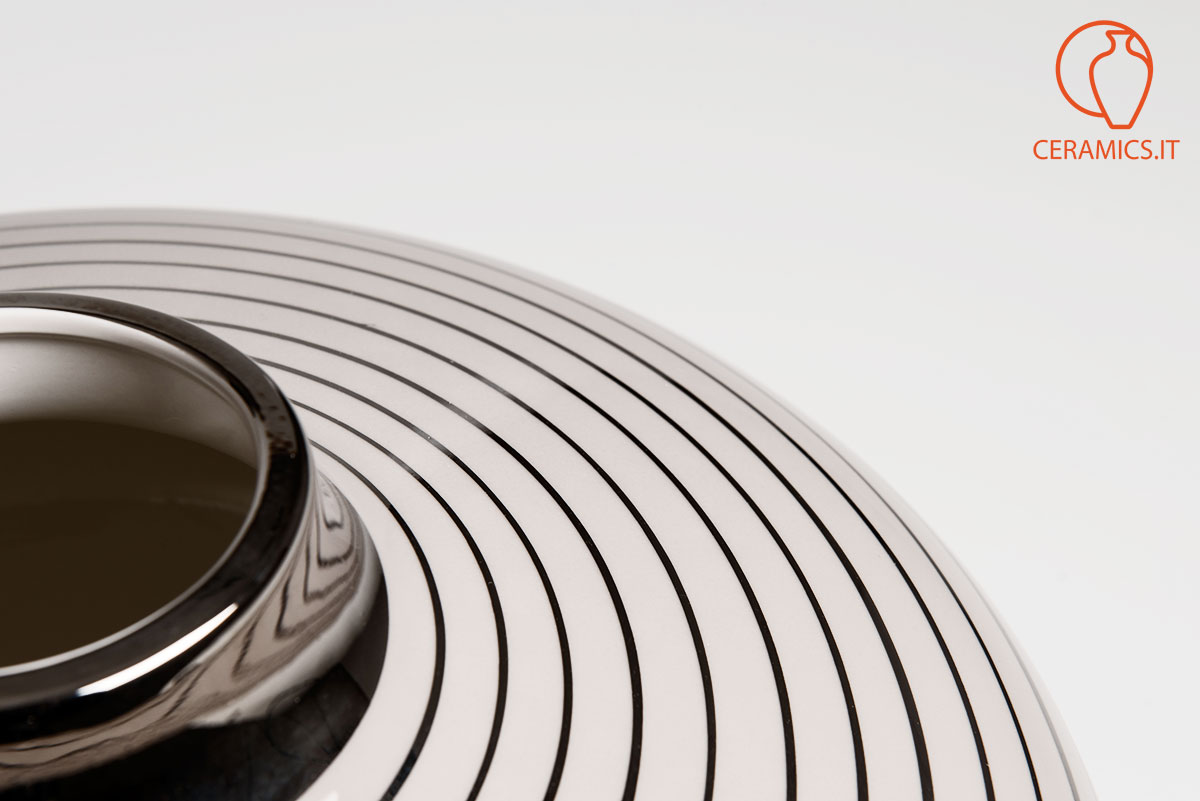 Gold and Platinum ceramic decor by Millennio Ceramics
The new collection is enriched with valuable handmade accessories that are well decorated and embellished by real gold and platinum applied before the third firing.
The shapes have a simple and linear style with neutral colors that make the luster of metals perfectly adaptable to classic as well as modern ambiance. The most surprising thing is how the luster of metals, exalted by the delicacy of shapes and colors makes objects shine and look like as if they were made of glass!
This kind of technical and stylistic virtuosity is achieved only through a continuous and constant search for valuable materials to be able to offer (its clients) contemporary style and elegance.
---
Ceramiche Millennio
Via Montello, 92 - 36063 Marostica (Vicenza) Italy
Tel./fax ++39 0424 471339
This email address is being protected from spambots. You need JavaScript enabled to view it.
www.millennioceramiche.it


Salva