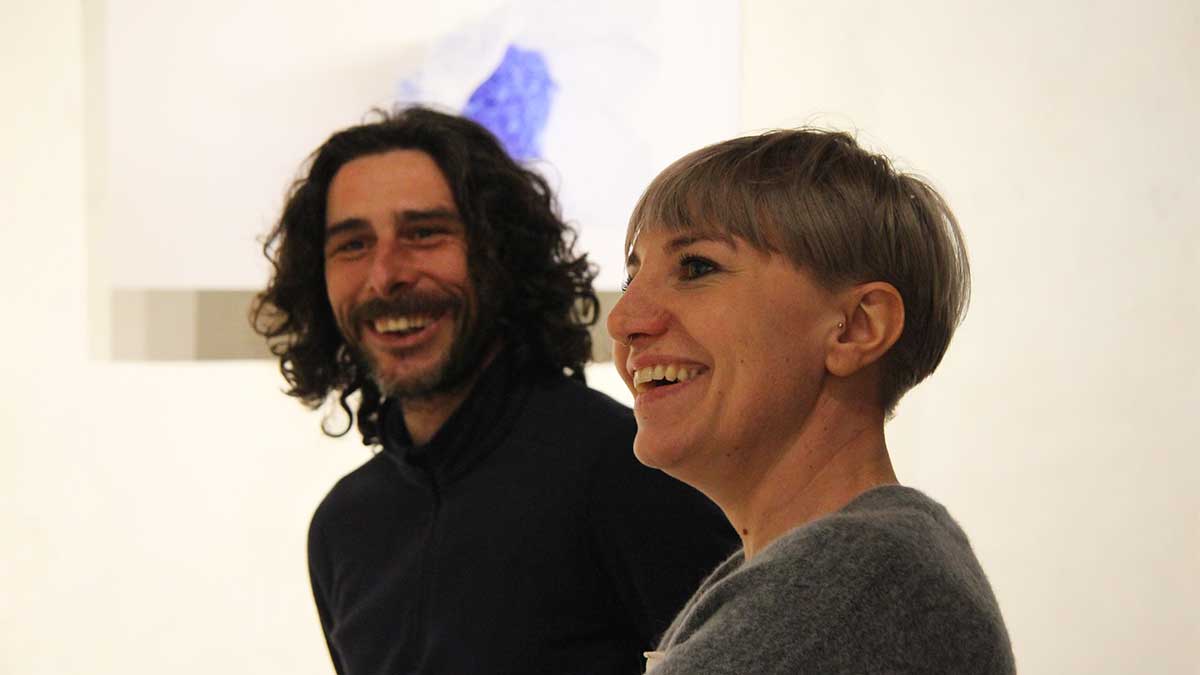 By car we left from Bassano del Grappa to Hall in Tirol, a beautiful town nearby Innsbruck (Austria) to see Helene Kirchmair's solo-exhibition "Object trouvé".
Marco Maria Polloniato proposed to me going for it's very last day on Saturday, January 12th. So many kilometers to go and see an exhibition that closed the same day, with all the risks associated with any travel mishaps through the snowy Alps, was almost a challenge, but knowing the good insights of Marco and his excellent taste, I came with him without hesitating! Ceramic artist Marco Bolzenhagen also joined our trip.
When we arrived in the late afternoon,Helene Kirchmair welcomed us with open arms, but we had to hurry, the exhibition was almost closing, and there was only little time left to admire her body of work.