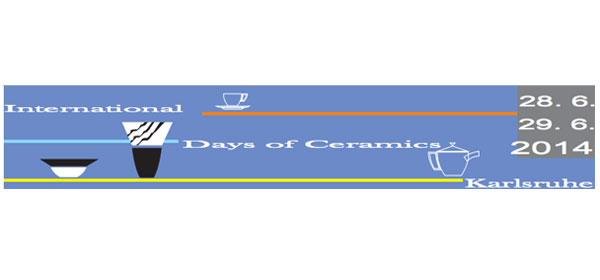 The Internatinal Days of Ceramics are a concerted action featuring the Ceramic Market, the Majolika Manufaktur Karlsruhe and the Kunst und Kulturstiftung der Majolika as well as single exhibitions in the Badisches Landesmuseum.
The Ceramic Market takes place in the generous laid Schlosspark, the central refuge and urban retreat of the Karlsruhe inhabitants.
This event´s target is to create with the Ceramic Market a connection from the Karlsruhe Majolika to the Ceramic Exhibitions of the Badisches Landesmuseum. Based on the international invitation of tenders and an international selection committee there should be presented new, interesting and indivduel works to an open, dynamic and contemporary ceramic world and which could be offered to collectors.
Karlsruhe, a metropolis of culture, art and fairs is the perfect place to combine tradition and history of ceramics with the artistic demand of a majolica and the creative and innovative products of the ceramists - so the general underständing of the art of ceramics will be aroused and possibly grow.

Thus the comprehensive retrospective, dedicated to the Ceramist, Artist and Architect Max Läuger will take place in the Karlsruher Schloss this year, 2014.
In addition to exhibitions, guided tours, special events related to majolica and ceramic market there ios a Ceramic Award worth 3000,- Euro prize money and a Young Artist Promotion Award featuring a one - week stay in a studio including accommodation at the Majolika Manufaktur.

Please find the registration forms and application conditions attached.
The market takes place in 2014, on 28. and 29. of June 2014.
Opening hours: Saturday 11 a.m. to 7 p.m., Sunday 11 a.m. to 6 p.m.