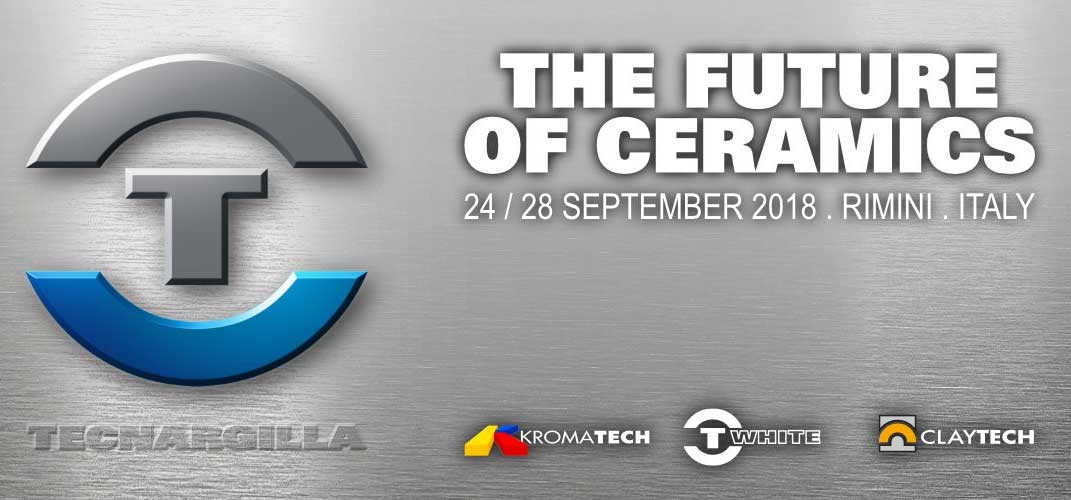 The event organised by Acimac and Rimini Fiera confirms the world leadership, with over 50% of foreign visitors coming from 122 countries
It´s a record of internationality again for Tecnargilla. 2016 edition of the world leading exhibition in terms of technologies applied to the ceramic and brick industry ended last September and hosted visitors from over 122 countries.
Out of 16,764 foreign visitors in total (over 50% of the total), 34% came from Asia (34%), 30% from the European Union, 14% from non-EC European countries, 11% from Central and South America, 8% from Africa. Visitors came also from North America and Oceania.
Countries recording the highest number of participants were, in descending order, China, Spain, Turkey, followed by Iran, Russia, Germany and Brazil.
Visitors included highly-professional people, such as technical decision makers, representatives of the company ownership or top managers from the leading world companies of the ceramic and brick industry.
Italian visitors were many, too, 16,631 from all Italian regions, including Emilia Romagna, Lombardy and Veneto on the top stand. This is an important indication about the perception of the sector and the influence of the exhibition inside national borders.
Tecnargilla is the world´s most important exhibition in terms of ceramics and brick supplies. Organised by Acimac (Association of Italian Manufacturers of Machinery and Equipment for Ceramics) and Rimini Fiera, the exhibition offers the best of innovation in aesthetics and processes for the sector every two years, playing host to all the leading companies and attracting a great number of international buyers to Rimini. Tecnargilla was the exhibition with the most visits from international operators in its 2016 edition too: 16,764 (+6.3 on 2014) foreign buyers from a total of 33,395 visitors (+4% on 2014). Tecnargilla welcomed 500 exhibitors in 2016 (40% of which from around 25 countries) covering an area of 80,000 m² (+7% on the 2014 edition) approx., divided into four exhibition sections: Tecnargilla, dedicated to technologies for ceramic tiles, sanitaryware and tableware; Kromatech, the showcase for colour and creativeness in ceramics; Claytech, the section dedicated to technologies for bricks and T-White the new exhibition area dedicated to the production of machinery and plants for the production of ceramic sanitaryware and tableware.