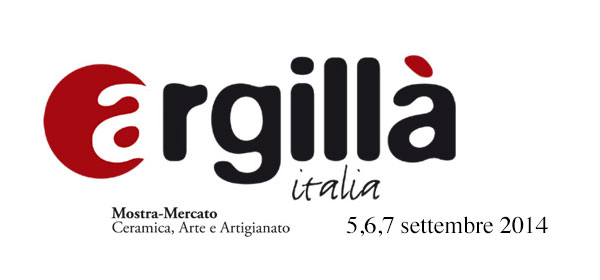 Dear ceramists friends, the next edition of Argillà Italia is coming!!!
We remind you that the event will take place the first weekend of September,
on 5th, 6th and 7th September 2014.
Below you can download the invitation form and the application form in four languages (italian, english, french and german).
The applications should be send back no later than 12th December 2013 and the results of the selection will be communicated
by the half of March.
We thank you if you are able to spread the news and...
SEE YOU IN FAENZA!!!
Invitation form

Application form

Automatic admission request